Introduction
The content of TOP company's services covers the three major business entities "cable television industry", "telecommunications business", and "media business". It is also the first MSO company to adopt fiber-to-the-home service. The number of base station circuits is nearly 2,000. In 2018, we will build an IoT platform, combine cloud technology, and cooperate with the government on city plans such as self-driving cars, smart factories, and smart street lights to establish an IoT supply chain for the Internet of Things to add value to the "telecommunications industry".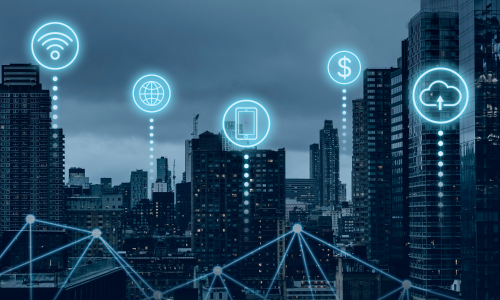 In response to the era of the Internet of Vehicles in the future, in order to warn self-driving cars on the road conditions without human monitoring, operators in the self-driving field use the EZ Pro image management platform, INO series-traffic violation detection, INO series- Scatter detection, INO series-people and vehicles are abnormally stranded, and real-time warnings are given to self-driving cars passing by at intersections to ensure safety.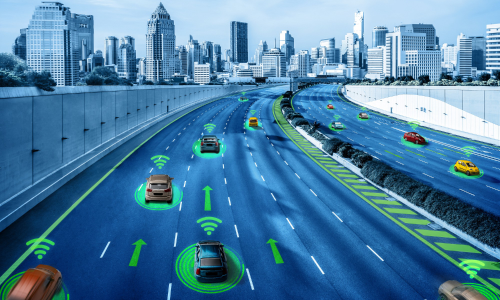 Results
Reduce manpower by 100%

Reduce inspection and video search time by 50%

Real-time warning information can be linked to the traffic management center for traffic management

Reduce the chance of accidents in self-driving cars and pedestrians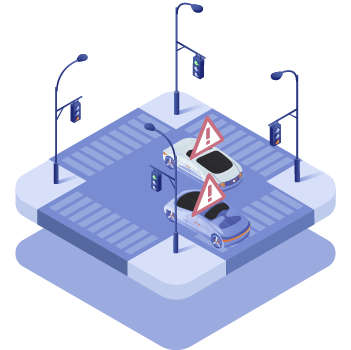 Eno Series-EZ Violation Detection
EZ Violation Detection in combination with license plate recognition feature, identifies the illegal conducts like red light running, illegal right / left turn, wrong way driving, illegal parking, pedestrian detection, etc., records and alarms on the violation events.
Read More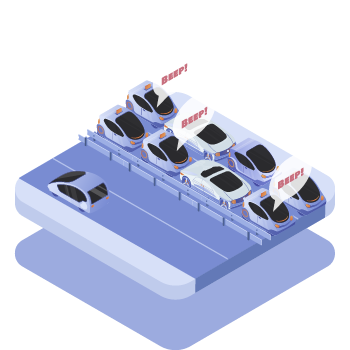 Eno Series-EZ Traffic Flow Analytics
EZ Traffic Flow Analytics completes the analysis and prediction of roadside through data training of the flow of people, vehicle, vehicle classification, path, and average speed, to manage traffic flow in real time.
Read More