A full range of smart transportation services
EZ Traffic Flow Analytics completes the analysis and prediction of roadside through data training of the flow of people, vehicle, vehicle classification, path, and average speed, to manage traffic flow in real time.
Through ioNetworks' AI model, different from the traditional bullet camera, the system masters comprehension of traffic flow via fisheye camera that covers all lanes of the intersection with 360 panorama view and reaches the functions of vehicle classification, counting, flow, path, etc. with the adaptation of deep learning algorithm. However, bullet IP camera can still be used in ioNetworks AI model when fisheye camera is not suitable.
Advantages of our solution
Traffic Flow Analytics
Combining with EZ Pro VMS and traffic flow management platform, EZ traffic flow analytics provides data statistics, reports in chart and alarm in real time.
Furthermore, through system bridging via SDK & API, clients can operate under unified user interface.
In recent years, following development of self-driving car, traffic flow analytics has been widely adopted in the test field of self-driving car in many countries. EZ Traffic Flow Analytics can provide functions like red light arrival rate, the length of waiting line and so on in different scenarios to collect data for the analysis of roadside, adjust traffic sign and road planning, and provides users better driving experience whilst easing the traffic jam.

Traffic flow analysis system
Different from the insufficient radiation range of the gun-type camera, the fisheye lens can cover the entire intersection, perform 360-degree panoramic detection, and grasp the complete trend of traffic flow. And through the deep learning algorithm to correct the fisheye image, achieve vehicle type identification, vehicle volume calculation, vehicle flow line analysis and other functions.
Average speed measurement
The length of waiting line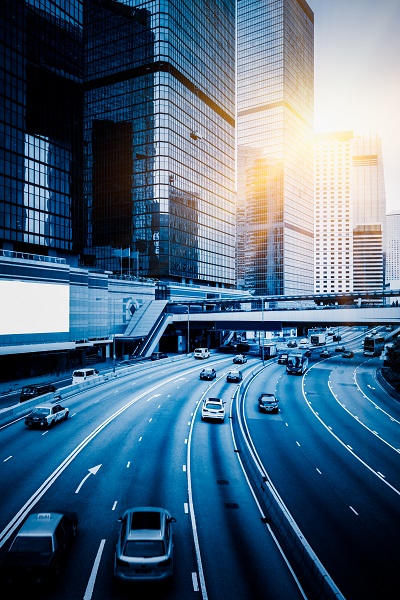 COMPETITIVE ADVANTAGES OF TRAFFIC ANALYSIS SYSTEM
Fisheye camera analysis
The fisheye camera can be used for analysis, and one can cover the two-way summation of the road entrance within the six-lane road, saving the cost of deployment and maintenance
Very high recognition rate
Recognition rate can reach 96% up during the day
Various camera options
85% up for night fisheye, 90% up for general camera
Free operation
The effective range of measurement can be set at will
Combined with ioNetworks EZ Pro VMS
A complete logical notification linkage system, including Email, APP, SMS, Http Push, etc.
Field type suitable for our application